Now here's a good question for newbies and experienced toaster oven users alike. Knowing which toaster oven is best for you is obviously key to understanding which toaster oven you should be purchasing. If not, you could end up with a toaster oven that doesn't cook anything as well as you thought it would and you'll have wasted money.
That's why I've made this guide. I want to share with you all the best toaster ovens that are available on the market. If you buy any of these 5 toaster ovens, you will know that you are getting a quality product.
Table of contents
What Qualities Are Important In A Toaster Oven?

Breville

Black & Decker

Cuisinart

Panasonic

Hamilton
What Qualities Are Important In A Toaster Oven?
If you've never owned a toaster oven, you may not have a clue what even makes a good toaster oven. For that reason, here are the top 4 qualities you should be looking for in a toaster oven. Think about what is important to you and you'll find out what you definitely need to pay attention to.
Size
Toaster ovens come in a lot of various shapes and sizes. When you think about buying one, you need to make sure it is going to be big enough to fit in the dishes that you want to cook.

For example, if you plan to only roast chickens in your toaster oven, buying a small one just isn't going to cut it. By the same reckoning, buying a huge toaster oven to toast one slice of bread every morning is probably overkill.
Energy Efficiency
Toaster ovens all have different wattages. Most of them come in at around 1700W per hour of cooking time, which is a lot more friendly to your wallet and the planet than a regular oven.
If you plan on mainly cooking large dishes, this might not be particularly important to you. You want to make sure that those large dishes are cooked all the way through. But if you are looking for a budget friendly version of an oven, then you might want to look into getting a weaker version.
Cooking Times
This is closely related to energy efficiency, but it is slightly different. If you need to have dishes cooked fast (don't we all?), you won't want to buy a toaster which takes 15 minutes to preheat every time.
Finding a fast cooking toaster comes down to finding a device which has a high wattage and a small cooking cavity. The cavity takes less heat to fill completely, cutting down on heating times. Then again, if you are never in a rush to have dinner prepared, you might not consider fast cooking times to be a major feature.
Special Features
This isn't something that I cover in this article in detail, but it's good to remember it going forward. If you want a toaster oven which can cook a pizza or cook a chicken rotisserie style, you'll need to look for a specialized model.
Think about your needs and then see if anyone has invented that. That's the easiest way to make sure your toaster oven is exactly what you need.
Breville
Breville is an industry leader in kitchenware for a reason. They are powerful, energy efficient, and space efficient in equal measure as well as being extremely reliable. You don't want to be replacing your toaster oven every year, do you?

If you want to have a device that is simply very good at everything (instead of brilliant at one thing), then Breville is for you. You will know that you will get a piece of equipment which will do most things you'd expect of a toaster oven, but generally without any particularly spectacular about them.
If you would like to find out more, check out this Breville BOV800XL here.
Black & Decker
Black & Decker have made a name for themselves in the toaster oven industry for creating powerful, large toaster ovens. This is great if you plan to cook large dishes like roast chickens or lasagna.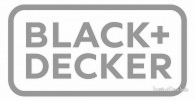 Yes, it is going to cost you more in simply powering the appliance, but this is the device for you if you just want your food now!
Take a look at the Black & Decker TO3250XSB for an example of the powerful toaster ovens that Black & Decker makes.
Cuisinart
Do you like making cookies and cakes? If the answer to that question is yes, then that's a good start.

Cuisinart is definitely a luxury toaster oven – in product and in price. They cost the most compared to the other brands that are on this list, but you will get fantastic quality cooks every time. As I say, these are generally used by bakers because of the excellent cake baking settings that come pre-built into the models.
The Cuisinart TOA-60 Convection Toaster Oven is a brilliant example of what Cuisinart has to offer.
Panasonic
More famed for white goods than kitchenware, I was pleasantly surprised to find that Panasonic is actually the leading name in small toaster ovens. If you want a space efficient device that can make you a quick slice of toast in the morning, this might be the one for you.

Hamilton
Not convinced by the previous options? Well, maybe you need a budget option to find out exactly what you want from a toaster oven. That leads me to Hamilton toaster ovens.

Hamilton is really the cheapest option that is still quality on the market today. You will find low prices on a range of items that can perform just as well as some of the brands I listed above. The real drawback for Hamilton products is they're not very specialized, which means that you get good cooking overall but nothing fantastic.
Take a look at the Hamilton Beach 31126 Toaster Oven for an example of this bargain brand.