Buying a toaster oven can be a bit of a crapshoot. You don't really know what you are getting until you've got it home, out of the box, and you've played around with it a little bit. I know that buying new kitchen appliances makes me nervous because I don't want to spend a lot of money on something which isn't really that good.
That's why I like to only shop around for known brands which have a history of being successful with toaster oven construction. If you go for a known toaster brand seller, you know you are getting experience and expertise (even if it costs a little more). Because of that, I'm listing my favorite toaster oven brands.
You will still have to shop around and find a product that suits your needs. Do you need to have a toaster oven that does a bit of everything quite well or does one particular function extremely well? That's one of the most important questions when buying a toaster oven.
Table of contents
Is It Worth Buying A Toaster Oven?

Where Can I Buy A Toaster Oven?

Top 5 Toaster Oven Brands

Conclusion
Is It Worth Buying A Toaster Oven?
Yes, definitely. Regardless of what function you need in particular, toaster ovens are versatile, energy friendly, and can easily fit on any kitchen worktop. Because of that, I can't suggest any other appliance over a toaster oven for people who need something that just does a bit of everything.
If you already know your way around a toaster oven and want to branch out into a specialist field, you can look into buying particular toaster oven models. There are toaster ovens that specialize in making pizza, grilling meat, and even cooking fish. This makes choosing a good one for you a little bit more complicated, but it helps to know that there are specific products exactly for your needs.
If you're not sure about buying a toaster oven, think about the kinds of dishes you would cook in it. Would you want to bake pizzas? How about cookies? Maybe roast chickens are more of your thing? Finding out the primary function of the toaster oven that you need is key to getting a good product.
Where Can I Buy A Toaster Oven?
Toaster ovens are everywhere. If you go into any good homeware store, you should be able to find one easily. As you look around, you will probably find toaster ovens that look more like toasters and toaster ovens that look like regular ovens (or even microwaves, in some cases).
But one of the best places to buy a toaster oven is Amazon. Because you can search for toaster ovens on Amazon, you can find one which is perfect for your needs. Why is it worth buying a toaster oven on Amazon, you say? Well, you know that they have fast delivery, excellent feedback channels, and you can easily return it if you think you need something slightly different.
What Brand Of Toaster Oven Can Be Bought On Amazon?
In all honesty, any of them. Since we're talking about big name brands (and not just mom and pop toaster oven sellers, if such things exist), you know that Amazon will stock them. This makes the job extremely easy.
Below, I'm listing my top 5 toaster oven brands. I'll also include a link to an Amazon product that will give you the best toaster oven experience that that brand can offer you. Have a browse, find one that is perfect for you, and join the toaster oven revolution.
Top 5 Toaster Oven Brands
Not Got A Lot Of Time? Here's A Quick List
Breville – One of the best in the industry; high quality, long-life, and energy friendly

Black & Decker – Fantastic for large sized toaster ovens, perfect for people who want to cook whole chickens

Cuisinart – Some of the best baking toaster ovens around

Panasonic – Fantastic small sized toaster ovens for the space conscious cooking enthusiast

Hamilton – Budget prices for those who want to try out toaster ovens for the first time
Breville
One of the most popular brands among users is Breville. As well as a distinct pedigree on the market for making excellent kitchenware appliances, Breville has released some of the best and most reliable toaster ovens that are available for people today.

If you want to buy a luxury option toaster oven, Breville is the one for you. The products are not always the most expensive options out there, but you can rely on them to give you top of the market quality.
Having tested out a Breville toaster oven recently, this may be the perfect appliance for people who want to use a toaster oven as a kind of culinary multitool. You can put anything in it and get fantastic results.
Check out the Breville BOV800XL for a device that can deliver a real punch to your cooking process.
Black & Decker
If you are visiting from the UK, you might be more familiar with Black & Decker as a brand of power tools. But they also specialize in other home appliances, particularly toaster ovens.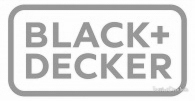 Making the best large sized toaster ovens on the market, Black & Decker is really a fantastic option for people who want to get the most out of the device – quite literally! You can fit in large dishes like roast chickens without much of a worry.
One of the drawbacks of larger models is that you are going to be spending more on powering the device. But remember that toaster ovens are smaller and more energy efficient than a regular oven, so is it really spending that much more? I wouldn't say so.
For one example of Black & Decker's powerful toaster ovens, look at the Black & Decker TO3250XSB – it's perfect for cooking large meals all in one!
Cuisinart
Here's one for the bakers who don't want to spend lots of money on constantly firing up their ovens. If you want to make delicious cakes and cookies, Cuisinart might be the brand for you.

If you have looked into baking with a toaster oven, you know that you need an appliance with reliable element control settings. Cuisinart's sophisticated front panels always come with easy to understand settings that make cooking anything a breeze.
Many Cuisinart appliances are within the upper limit of the prices that I would be willing to spend on a toaster oven. For that reason, you need to remember to find one which is perfect for you. You're going to get quality, but how much do you really want to spend?
For a luxury baking toaster oven, see the Cuisinart TOA-60 Convection Toaster Oven.
Panasonic
Another electronics brand that is probably more famous for other products. Panasonic makes some of the best small sized toaster ovens that are available right now.

This is perfect for someone who doesn't have a lot of room in their kitchen but still wants to have all the benefits and boons of using a toaster oven. You won't be able to cook large chickens in your appliance, but you can definitely cook a great range of dishes.
As is probably clear to you now, these devices can be a little difficult if you don't have anywhere else to cook your larger dishes. For that reason, you will have to rely on another appliance if you are hosting Thanksgiving this year.
Take a look at the Panasonic NB-G110P Flash Xpress here.
Hamilton
Finally, Hamilton. As I've already said, spending a lot on a new kind of cooking appliance can be a bit of a worry. So why not just get a budget model and see if you like using it?

Hamilton products are on the cheaper end of the scale and are generally less powerful than their more expensive counterparts. That doesn't mean you can't cook a range of fantastic dishes in them, however.
Check out the Hamilton Beach 31126 Toaster Oven here.
Conclusion
Finding a toaster oven that is perfect for your needs is key to getting a good one. You're not going to want one you're not going to use, so shop around for a device that will give you exactly what you want.
I know that I'm happy with my large toaster oven, but maybe you only want to cook bagels. In that case, look for a smaller model. The same logic applies to any need you have.