It's got toaster in the name, so it should be good at making toast, right? Yes, toaster ovens are definitely capable of making toast. In fact, it's really easy. Almost all toaster ovens come with specific settings that help you cook delicious toasted snacks as well, making the process easier.
But the real benefit of having a toaster oven is being able to make toast along with other things at the same time – grilled cheeses and buttered toast for just two examples. You can simply slide in your bread with the desired topping and let it cook.
Here's my helpful guide on how to get the most out of using your toaster oven. I'll offer a few tips on how to get the most crunch into your toast and how to make toast with little extras too. Then you can go and experiment with your own ideas and learn how to get the very best out of your toaster oven.
Table of contents
How Does A Toaster Oven Work?
Important Toaster Oven Settings
How To Toast Bread In A Toaster Oven
How To Toast Grilled Cheese In A Toaster Oven
How To Toast Bread With Butter In A Toaster Oven
Conclusion
How Does A Toaster Oven Work?
A toaster oven is not like a regular toaster (or a regular oven, actually!) because it isn't set up to work like one. That might seem obvious to you if you own one, but it isn't to a lot of people. Take your time to learn how to get the best out of your toaster oven and you will get fantastic toast every time.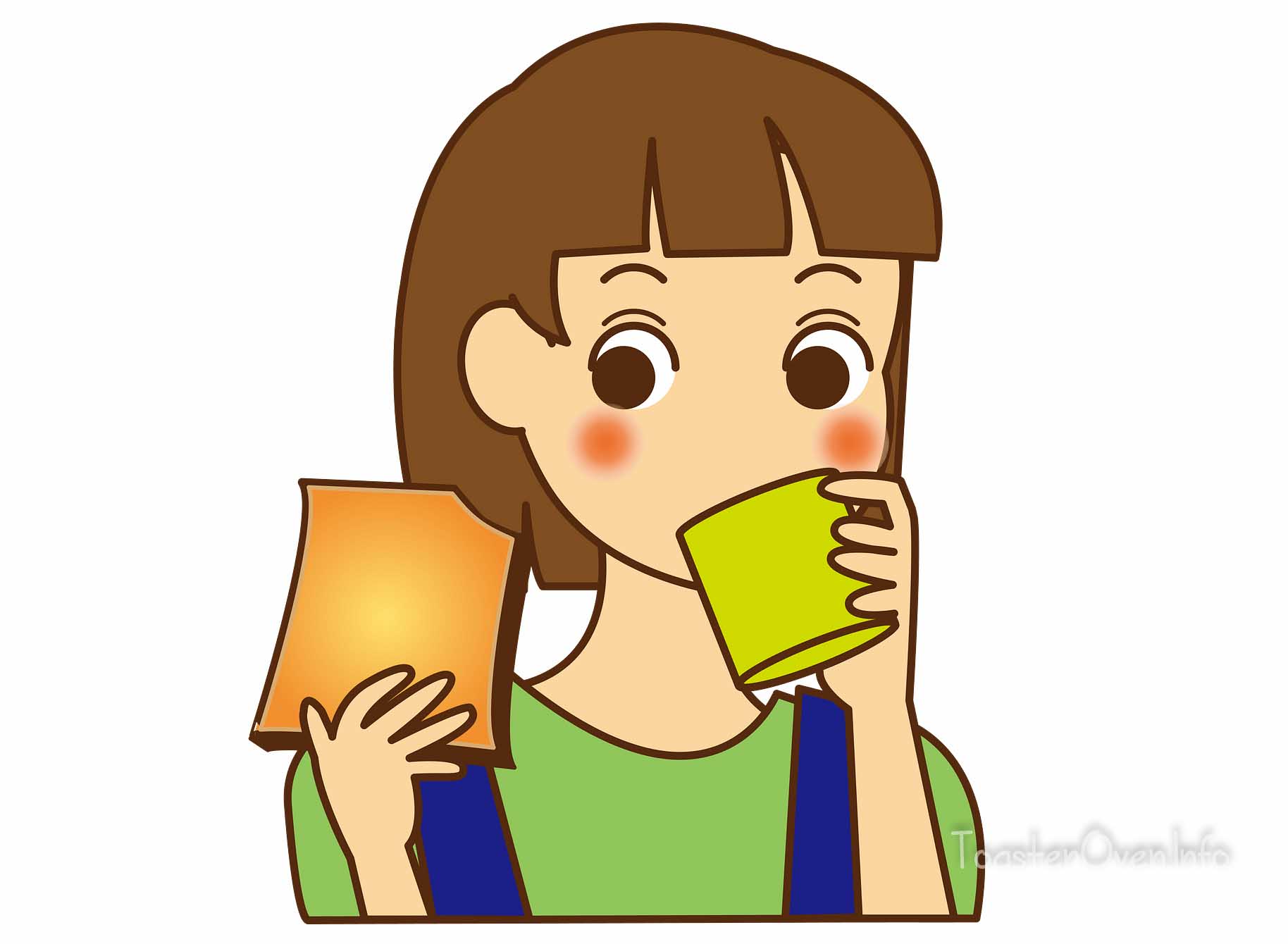 Your toaster oven uses at least 1 element (but usually 2) to cook the food that is in its cooking cavity. These are heated up to extremely high temperatures so that the air in the cooking cavity also heats up.
This is fairly similar to a toaster, in a way. When a toaster heats up, the elements are superheated and the air inside the toaster can reach temperatures in excess of 400 degrees Fahrenheit.
Your toaster oven, however, has a larger cavity. That means that it takes more energy to heat up the entire area. Also, as your toaster oven will not have the bread held only fractions of an inch away from the elements, it will also give a less crunchy finish.
Important Toaster Oven Settings
Toaster ovens are almost always pre-programmed with at least 3 cooking settings. These are based on the position of the elements that are turned on when you are cooking. Knowing how to use these will give you all the tools to cook any dish you want.
The 3 most basic settings are toasting, baking, and broiling. As you might have guessed, we're going to want to use the toasting setting to toast bread. But understanding each of them can help you make decisions about how you want to approach cooking other dishes.
The Toasting Setting
Toasting means that you are using both sets of elements to cook the food inside the toaster oven. This is especially useful when you have dishes which you need to cook on both sides evenly – such as toast.
If you are using both elements, then the heat is directly applied to both sides of the foodstuff equally. This would give us a crunchier finish for toast, but is also useful if you want to use this setting to reheat dishes.
The Baking Setting
Baking means only activating the lower element. This means that it is perfect for baking cakes and cookies, as well as anything that you want to cook slowly. By not blasting the full power from above, you will stop the top from cooking too quickly if you only need to reheat something.
The Broiling Setting
Broiling means only activating the upper element. This is perfect for dishes that you want to crisp up fully while not overcooking the bottom. This could be grilled chicken or a pizza (if you have a toaster oven that is big enough to cook one!)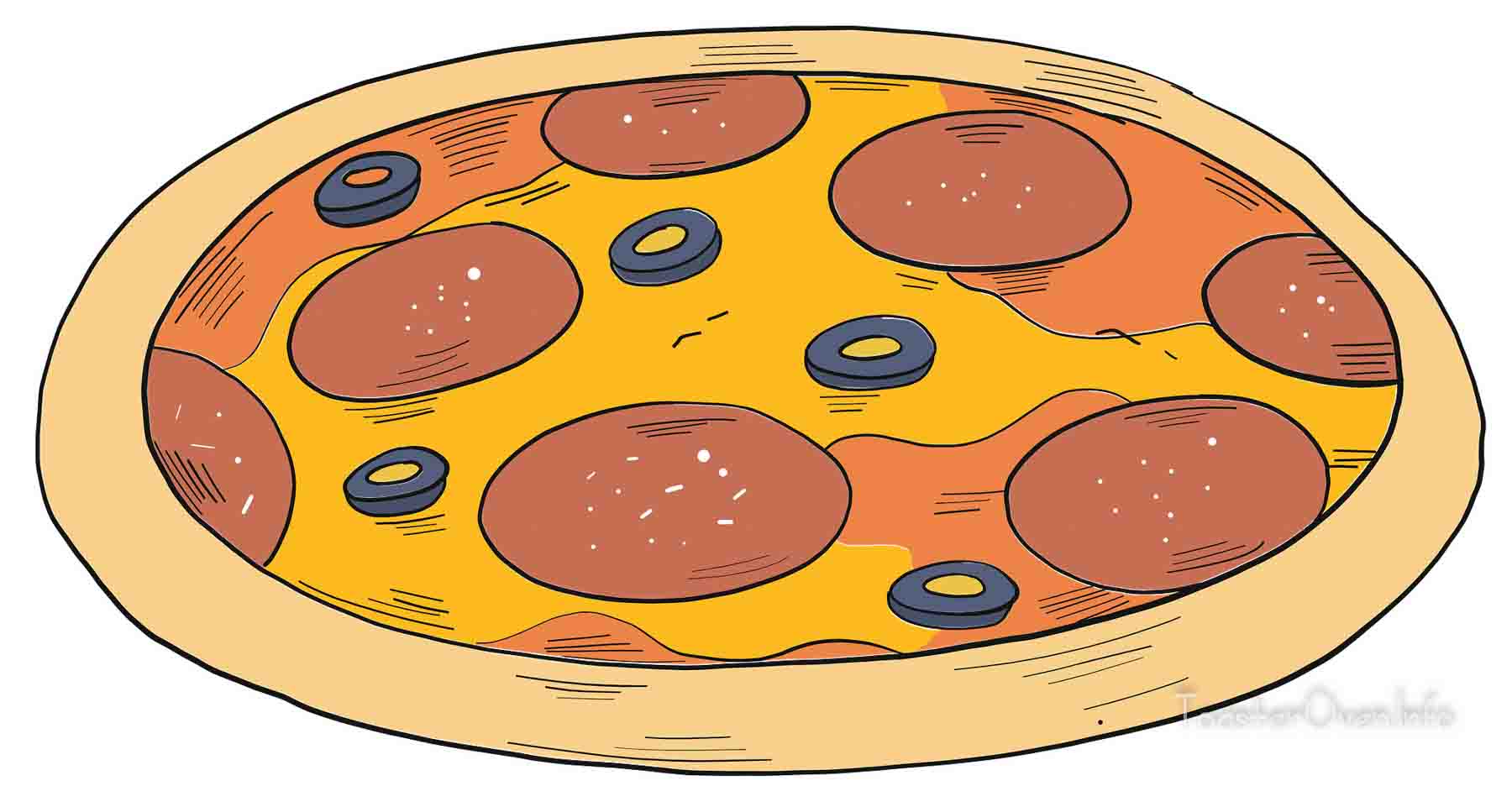 When you understand these settings, you can begin to use your toaster oven more and more for a variety of dishes. For the sake of this article, the toasting setting is the only one we are interested in.
How To Toast Bread In A Toaster Oven
Making toast in a toaster oven is really easy. You just need to know the correct settings.
Preheat your toaster oven to 450 degrees Fahrenheit using the toasting set. You want both sets of elements to heat up and fully heat the cooking cavity before you put your bread in. This will give an even cook on both sides of the bread. Perfect for crunchy toast.
Depending on the size of your toaster oven, you will need to give it between 10 and 15 minutes to preheat fully. Experiment a bit with your device to get a fuller idea of this process.
Place your bread into the toaster on top of the grill.
Set your timer (either on your toaster oven or any other device) to 5 minutes. Now you can go for a cup of tea – this is just waiting time.
When it is ready, take your toast out.
And there you have it, delicious crunchy toast. Add on your favorite topping and you can enjoy your favorite snack.
How To Toast Grilled Cheese In A Toaster Oven
But we're not just interested in making toast. We want to make grilled cheese too!
The biggest bonus of using the toaster oven is that you can toast bread without having to get special toaster bags. As an aside, I found using toaster bags in a toaster leads to uneven cooks. Your experience might disagree, though.
Following the above steps, but make two small changes.
In step 3, remember to put cheese on your bread. You can't have grilled cheese without cheese!
Before step 5, you also want to make sure the cheese starts to bubble a little bit. That is why we want to focus extra heat onto the bread right at the end.
When your toast is almost cooked, change the toaster oven setting to broiling and turn the heat up to 475 degrees Fahrenheit. This will give your cheese a quick blast of extra heat and you will have grilled cheese.
How To Toast Bread With Butter In A Toaster Oven
If you want to toast bread and put butter onto the bread, this is easy with a toaster oven too. You don't want to put the butter onto the bread before you put it into the toaster oven. That will give you burnt butter, which is going to taste bitter or just not very pleasant.
Using the step-by-step guide that is listed above, we are going to make one small change.
At step 4, step your time to 2 and a half minutes. When the timer goes, you want to take the bread out and spread butter on your soon-to-be crunchy snack.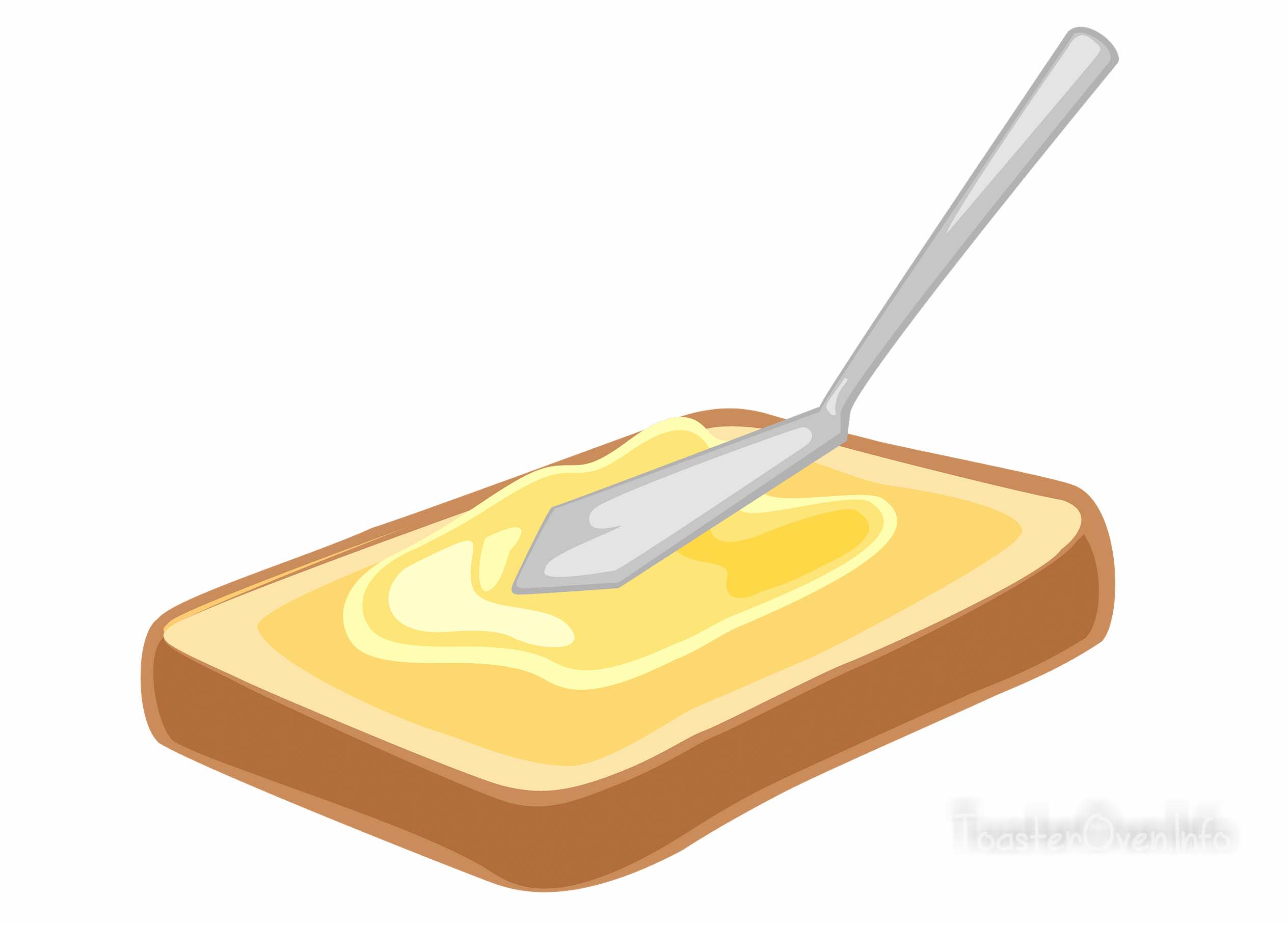 Now place it back in a set the timer to 2 and a half minutes again (totaling 5 minutes).
Now when you take it out, you will have delicious, buttered toast straight from the toaster oven.
Conclusion
Learning to make toast in a toaster oven is really easy, especially after a few goes. And while you can easily make multiple batches without wasting too much energy, the bigger bonus of using the toaster oven is adding toppings.
This can be expanded on by creating tasty dishes like pizzas or quesadillas for your family. Using either the toasting or broiling setting will give you excellent cooked goods. Learning which dish needs which setting is as simple as reading my tips and tricks above!